Welcome!
Commercial Real Estate is seeing one of its most dynamic periods in decades. Our clients recognize that our experience, dedication, and market knowledge are very valuable in times like these. For some, this market represents an unprecedented buying opportunity. And for those selling, our sales, marketing and negotiating skills yield the best prices, predictability and ease of mind. The elite professionals from Sauter and Associates have come together to provide the highest level of Buyer and Tenant Representation and Sales and Marketing Services in the Bay Area.
Commercial Property Sales and Leasing
Purchasing and selling commercial real estate for your business can be a daunting task. We have the skills and resources to guide you and ensure the best possible outcome for you and your business. Read more.
Investment Property Sales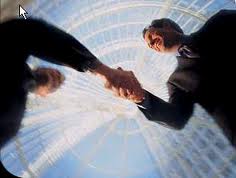 Commercial Income Property is a proven and time honored investment alternative. Whether selling or purchasing or managing a 1031 exchange, we have the right skills, experience, resources and relationships to guide you.Read more.